Victorian

Topics in England

Why so many British landmarks look medieval but are really about 150 years old
Victorian Tours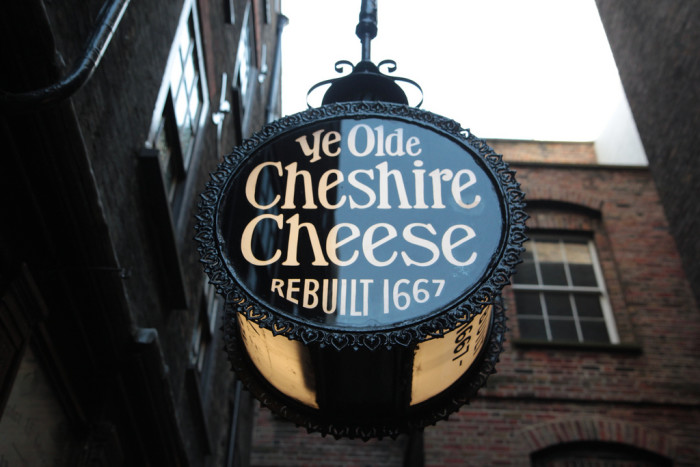 Charles Dickens called London his 'Magic Lantern.' The city not only became his inspiration but also served almost as a character itself in his novels. He tramped the streets alone from an early age and was himself a wonderful mimic of the living characters he found there. This 3-hour Dickens Tour of London focuses on the life and work of Charles Dickens. By connecting a number of his works to the places related to his life and characters, we will paint a portrait of Dickens, his times, and the social context in which he lived.
Dickens Tour of London led by historian or literature expert
A insider's view into Dickens's London
Small group—6 people max
Dickens Tour London
We start our walk near Temple, discussing Dickens's early years as a young worker in the Blacking Warehouse and the influence that those years had in creating characters like Oliver Twist and Little Dorrit. We will discuss the geographic division of the city and the presence of the famous rookeries—nineteenth-century slums—in the heart of London.
Convent Garden
After a short walk, we will find ourselves in the area of Covent Garden. Here, we will discuss Dickens's connection to the place both as a child and as a famous writer. From here, we may head towards Bloomsbury, the center of literary London and home to the Dickens family from 1837 to 1839 (we also offer a London Literature Tour in Bloomsbury). Alternatively, we may delve into Marylebone, where the writer lived for over ten years. Then again, we might explore the areas around Saint Bartholomew, Newgate, and Holborn, where scenes of many exciting episodes in his novels took place.
Dickens's Daily Life
If time allows, and depending on interest, we may visit 48 Doughty Street, the only remaining London home of Charles Dickens. Here, among rare manuscripts and original furniture, we'll talk about Dickens's daily life and his work as a novelist and tireless social campaigner. The characters described by Dickens are intrinsically linked to his life in London as a writer and publisher and as direct witness of the terrible social conditions of the nineteenth century. As a result, our walk will look closely at the social and economic events of the 1800s and paint a portrait of the times in this context.
Hungry? Try our London Food Tour.
Take Aways
The tour will offer us ample opportunity to discuss the influence of the city and its history on the style and on the personal life of Dickens and his contemporaries working in other disciplines. By the end of our time together we will emerge with a very vivid picture of the era in this context.
FAQ
Where do we meet? Where do we end?
We start our walk near Temple, and typically end at 48 Doughty Street, the only remaining London home of Charles Dickens. You confirmation email will have the exact meeting point information, along with a map, and emergency phone number.
What if it's raining?
Tours operate rain or shine, but in the case of inclement weather, your docent will modify the tour so more time is spent indoors. It never hurts to have an umbrella on hand.
Is this tour good for kids?
Yes! If your children are familiar with Dickens, we some excellent family friendly docents who can appeal to the learning styles of kids and teens. Please book privately if you have children under 13. Feel free to provide us with information about your children such as favorite school subjects, and hobbies. This way we can match you with the best possible docent.
Is this a walking intensive tour?
The tour moves at a leisurely pace and covers about 1.5 miles.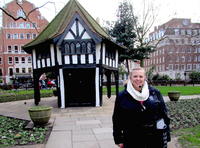 Embark on this 90-minute private walking tour the age of improvement. Your guide will delve into the underworld of Music Halls, the introduction of ice cream to the masses and the fortitude of Victorian engineering. Accompanied by a professional guide, learn about the history of this area as you snap memorable photos.
Meet your guide at a central location to start your day. Victorian London is often described as a labyrinth or a maze; once you enter it's hard to get out. Your professional tour guide will help you master the back alleys, away from the wide shopping street you can easily imagine the characters who lived and worked in the area. 

You will explore some of the beautifully maintained Victorian gardens, discover their hidden secrets before venturing through some residential streets, once the homes for artists Samuel Clarkson and William Etty and workplaces for literature giants Rudyard Kipling and Charles Dickens.  You will stand where the Thames used to dominate, take in the messy madness of one of the most famous London markets and count the fair maidens on the way.
(no rating)
These might include victorian
More tours
Related pages