When NOT to rent a car in England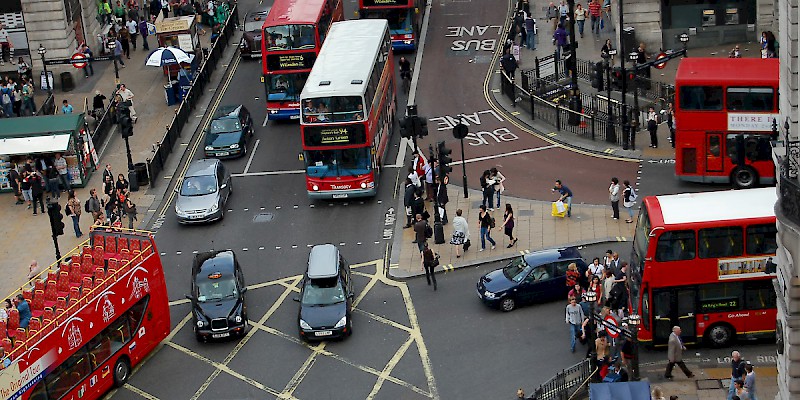 A rental car is not always the best choice for a U.K. vacation
Do not rent a car just to get around a city.
In fact, avoid having a car in town at all costs. 
Traffic is horrendous, signs confusing, street parking impossible to find, and half the place you want to go are closed to traffic (plus, in London, there's the daily congestion charge).
I can think of no aspect of travel less exciting, more stressful, or more wasteful of your precious time and cash. 
Rather than seeing, say, Westminster Abbey and the Tower of London, you'll wind up spending an hour or more crawling through traffic while you try to find your way into downtown from the spaghetti tangle of ring roads, then being repeatedly foiled by one-way street and do-no-enters as you try to worm your way into the historic center to your hotel, only to find out that your choices for parking are either £45 per night at the nearby garage or another hour's torturous drive to find a cheaper lot.
Who wants that?
Not only are cars useless in town—where public transportation is widespread, easy to use, and laughably cheap—but the parking fees will gobble at your travel budget.
Free curbside parking in cities is rare these days, open spaces even rarer, and often it's just an invitation to have your window smashed.
So your best bet is a lot. However, whether it's a public lot, private garage, or hotel garage, expect to pay anywhere from $20 to $75 a day—just to park a car you don't actually need in the first place.