Hans Holbein the Younger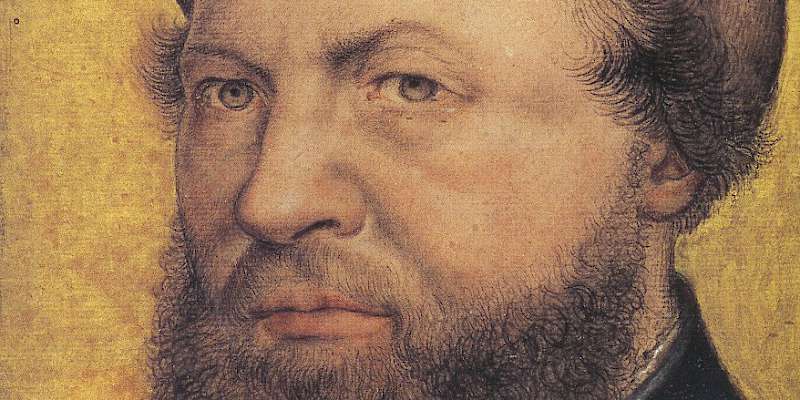 German portraitist who painted some of the seminal figures of the British Renaissance
Hans Holbein the Younger (1497-1543) was a German Renaissance master of penetrating portraits, cataloguing many seminal figures in 16th century Europe.
Holbein—whose father was the lat Gothic painter Hans Holbein the Elder—was possibly the leading Reformation painter of the early Renaissance.
He started his career in Basel, Switzerland, where be befriended (and painted) the philosopher Erasmus of Rotterdam, whose letters of introduction served Holbein well when he relocated to England, where he eventually became court painter to King Henry VIII.
His many British portraits included of Sir Thomas More's family at the Nostel Priory outside Wakefield in West Yorkshire (possibly a copy), Henry VIII and the Duke of Norfolk in Castle Howard outside York, and Erasmus (whom Holbein knew), now in Longford Castle, Wiltshire. (There's also a theory that he did the original designs for the Wilton House in Wiltshire.)
More of Holbein's works can be found in:
Selected works by Hans Holbein the Younger in England
Portrait of Sir Henry Guildford (1527) by Hans Holbein the Younger in the Hampton Court Palace, London
Thomas Howard, Third Duke of Norfolk (c. 1539) by Hans Holbein the Younger in the Hampton Court Palace, London
Mrs Jane Small, formerly Mrs Pemberton (1536), a miniature by Hans Holbein the Younger in the The V&A, London
Portrait of a Lady with a Squirrel and a Starling (probably Anne Lovell) (c. 1526–28) by Hans Holbein the Younger in the National Gallery, London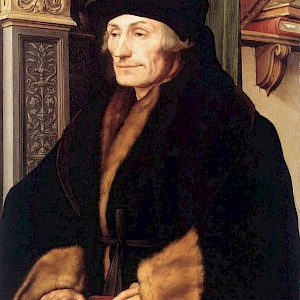 Portrait of Erasmus (1523) by Hans Holbein the Younger in the National Gallery, London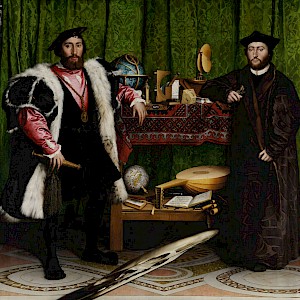 The Ambassadors (1533) by Hans Holbein the Younger, a double portrait of Jean de Dinteville, French Ambassador to the court of Henry VIII of England, and Georges de Selve, Bishop of Lavaur. The painting is famous for containing, in the foreground, at the bottom, a spectacular anamorphic, which, from an oblique point of view, is revealed to be a human skull. An Azerbaijanian vishapagorg rug is on the table. in the National Gallery, London
Where to find works by Hans Holbein the Younger in England
Related pages
Similar interests:
Artists & others: