Rembrandt van RInj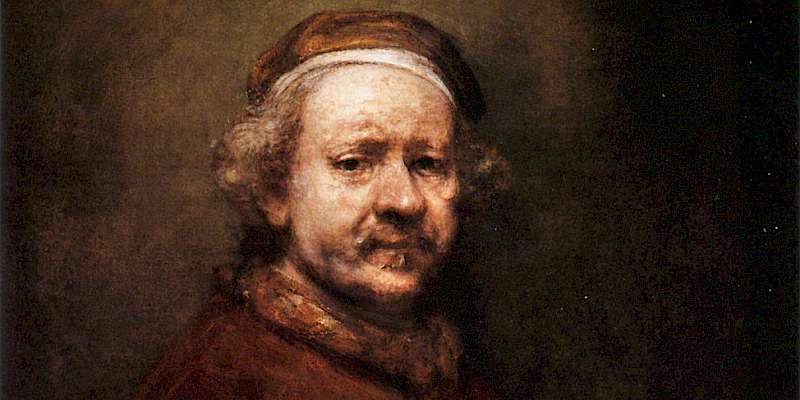 The greatest painter in Dutch history, master of the incisive, psychologically penetrating oil portrait
Rembrandt Harmenszoon van Rijn (1606–69) is not only one of the most important painters in Dutch history, but one of the greatest artist in European history, a master of chiaroscuro (playing with light and darkness) and making psychologically penetrating portraits.
But Rembrandt was far more than just a noted portraitist and master of oil paints. He was equally adept at landscapes, biblical and historical paintings, genre works—and he was among the finest draughtsmen (drawing) and etchers in Western art history.
He was especially lucky to come of age during the Dutch Golden Age, providing plenty of wealthy patrons to pay for his paintings.
Selected works by Rembrandt in England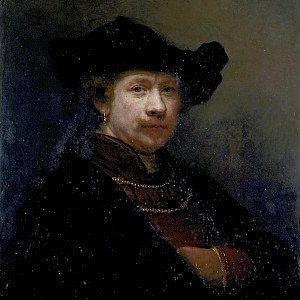 Self Portrait (1642) by Rembrandt van Rinj in the Hampton Court Palace, London
A Woman Bathing (1564) by Rembrandt van Rinj (1606–69) in the National Gallery, London
Belshazzar's Feast (1635/38) by Rembrandt van Rinj (1606–69) in the National Gallery, London
Self-portrait (1669) by Rembrandt van Rinj (1606–69) in the National Gallery, London
Self-portrait at the Age of 34 (1660) by Rembrandt van Rinj (1606–69) in the National Gallery, London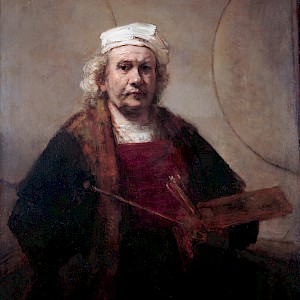 Self Portrait with Two Circles (1665–69) by Rembrandt van Rijn in the Kenwood House, London
"Portrait of Titus, the artist's son" (c. 1657) by Rembrandt van Rinj in the Wallace Collection, London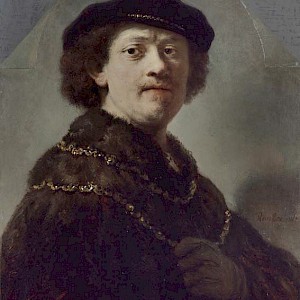 "Self-portrait" (c. 1637) by Rembrandt van Rinj in the Wallace Collection, London
Where to find works by Rembrandt in England
Related pages
Similar interests:
Artists & others: