Auguste Rodin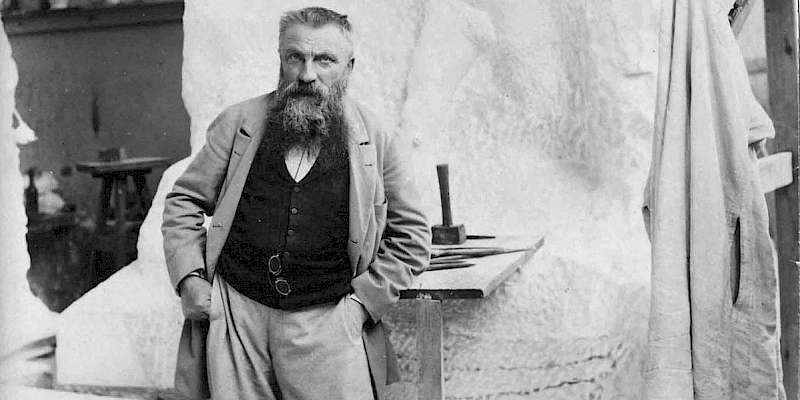 The greatest sculptor since Michelangelo
Auguste Rodin (1840-1917) was the greatest Impressionist-era sculptor.
He crafted remarkably expressive bronzes, refusing to idealize the human figure as had his Neoclassical predecessors, producing such iconic works as The Kiss and The Thinker.
Once the critics stopped assailing Rodin's art (he was denied admittance to the Paris art academy three times), they realized he had been the greatest sculptor since Michelangelo and began lauding his works.
Great Rodin quotes
I choose a block of marble and chop off whatever I don't need.
The artist must create a spark before he can make a fire and before art is born, the artist must be ready to be consumed by the fire of his own creation.
I invent nothing, I rediscover.
The modes of expression of men of genius differ as much as their souls, and it is impossible to say that in some among them, drawing and color are better or worse than in others.
To any artist, worthy of the name, all in nature is beautiful, because his eyes, fearlessly accepting all exterior truth, read there, as in an open book, all the inner truth.
Inside you there's an artist you don't know about. He's not interested in how things look different in moonlight.
He who is discouraged after a failure is not a real artist.
There are unknown forces in nature; when we give ourselves wholly to her, without reserve, she lends them to us; she shows us these forms, which our watching eyes do not see, which our intelligence does not understand or suspect.
Work lovingly done is the secret of all order and all happiness.
Recently I have taken to isolating limbs, the torso. Why am I blamed for it? Why is the head allowed and not portions of the body? Every part of the human figure is expressive.
Nothing is a waste of time if you use the experience wisely.
Selected works by Auguste Rodin in England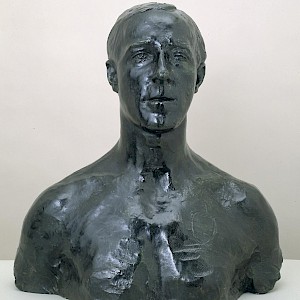 Lord Howard de Walden (c.1905–6) by Auguste Rodin in the Tate Britain, London
Where to find works by Auguste Rodin in England
Related pages
Similar interests:
Artists & others: