Jan Steen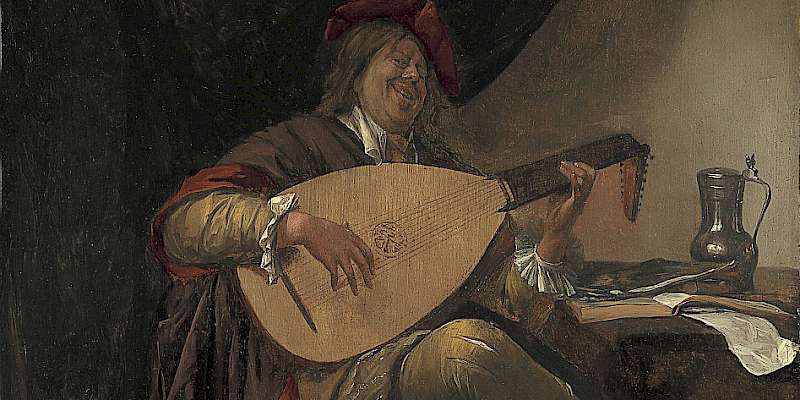 A 17C Dutch genre painter who mastered the genre of peasants having fun
Jan Havicksz Steen (1626–79) was one of the few Old Masters with a sense of humor, a Dutch Golden Age genre painter from Leiden specializing in ruddy-faced peasants who are often in a state of carousing, making merry, or simply hanging around the kitchen, drinking beer and making music with friends and family.
It's an idealized peasantry, of course, caught in a rather staged moment of their lives, making them more archetypes and theatrical scenes than realistic portraits and scenes.
Still, they make an interesting peek into 17C life during the Dutch Golden Age.
Selected works by Jan Steen in England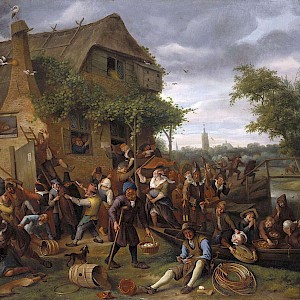 A Village Revel (1673) by Jan Steen in the Hampton Court Palace, London
"Celebrating the Birth Date" (1664) by Jan Steen in the Wallace Collection, London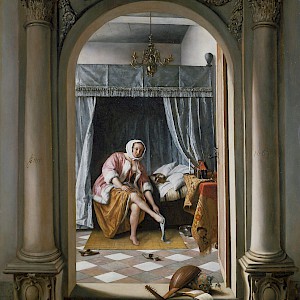 Jan Steen's "A Woman at her Toilet" (1663) at the Queen's Gallery, Buckingham Palace, London in the Queen's Gallery, London
Where to find works by Jan Steen in England
Related pages
Similar interests:
Artists & others: