Anton Van Dyck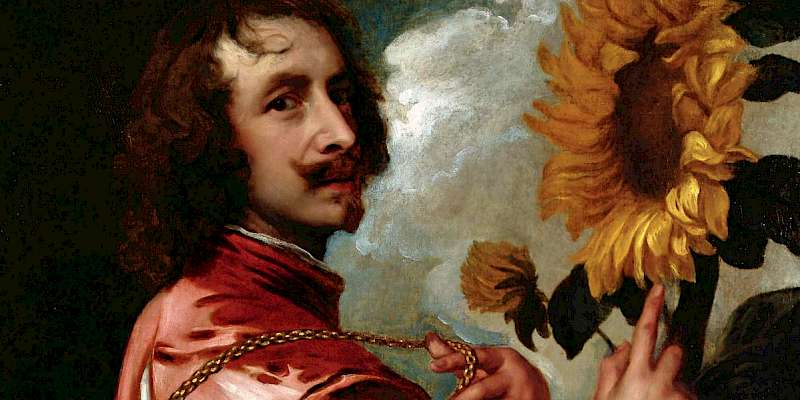 The Belgian artist who set the tone for British portraiture
Anton Van Dyck (1599-1641) was a late Renaissance / early Baroque Belgian artist who painted passels of portraits for the Stuart court, setting the tone for British portraiture for the next few centuries.
Already a child prodigy as an artist, by the age of 19 Van Dyck had become the chief assistant to the greatest and busiest painter in all of Northern Europe, Peter Paul Rubens.
Looking to move out from under Rubens's enromous artistic shadow, Van Dyck soon moved from his native Antwerp briefly to England, then to Genoa in Italy for a while, where he soaked up some influence from the Venetian school (mostly Titian and Veronese).
Charles I lured Van Dyck back to England, where he spent most of the rest of his career as a court painter.
You'll find Van Dyck's works in: 
Wilton House, Wiltshire
Walker Art Gallery, Liverpool
Selected works by Anton Van Dyck in England
Self-portrait of Sir Anthony van Dyck (c. 1640) in the National Portrait Gallery, London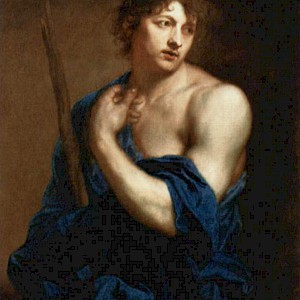 "Self-portrait as Paris" (c. 1628) by Anthony van Dyck in the Wallace Collection, London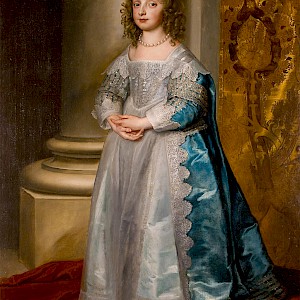 Portrait of Mary, Princess Royal and later Princess of Orange (c.1637) by Antony Van Dyck in the Hampton Court Palace, London
Where to find works by Anton Van Dyck in England