Bike tours
★
☆☆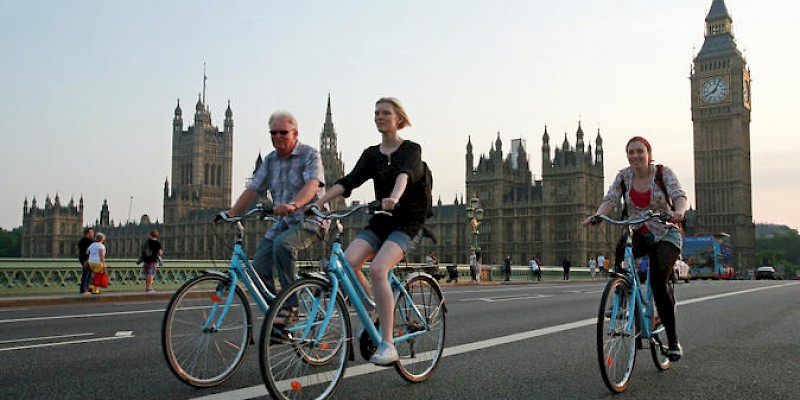 Guided bicycle tours of London
London is not the best biking city, especially for most foreign visitors because it is so difficult (and therefore dangerous) for people from right-drive cultures to get the hang of left-drive streets. Years of experience leave you unconsciously glancing the wrong way every time and constantly expecting traffic to come from the opposite direction than it actually does.
That said, a good guide can help alleviate some of that—and take you through parks and along less-trafficked streets to discover a side of London you would never have known was there exploring on your own.
Bicycle tours can also cover a whole lot more ground than walking tours, giving you an excellent overview of London from an experienced guide. 
We also have a page about renting a bike.
Bike Tour Tours
These might include Bike tour
More tours
Biking London
Related