Cafe in the Crypt
★
☆☆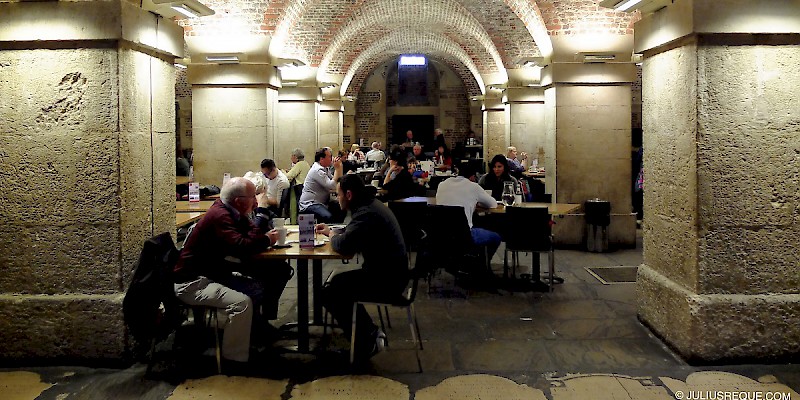 A fabulous, inexpensive lunch spot atop tombstones in the crypt of St. Martin-in-the-Fields church on Trafalgar Square
Under the church of St. Martin-in-the-Fields, little metal tables balance atop a pavement of worn tombstones in the crypt serving quite good (and pretty cheap) cafeteria-style cafe fare at lunch—sandwiches, salads, fish 'n' chips, pasta, a few main courses, apple crumble. Most dishes are £5–£15.
It is also open for breakfast (£7.50 for the full English breakfast), does one of London's best-value afternoon teas (£6.95) from 2–6pm, and offers candlelit dinners.
On Sundays, they do a traditional Sunday roast from noon to 4pm (£9.95).
At 8pm most Wednesday evenings, it transforms into a jazz club (ticket-hodlers only after 6:30pm).
From mid-spring to early fall, the same team runs an open-air Café in the Courtyard on the terrace behind the church.
Cafe In The Crypt Tours
These might include Cafe in the Crypt
More tours
Related