Chor Bizarre
★★★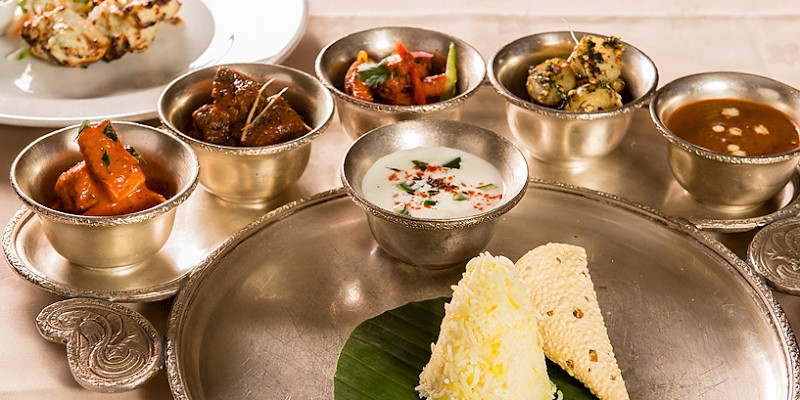 A great Indian restaurant with a wonderfully funky decor in the Mayfair district of London
The atmosphere is as pan-Indian as the cuisine at this London branch of an acclaimed New Delhi restaurant.
The piecemeal decor is amalgamated from items picked up at Indian bazaars, and an eclectic menu represents the best of home-cooking from across the subcontinent (the menu itself offering interesting background stories and anecdotes about Indian culture and cuisine).
The best way to sample much of this bounty is to order a £30 maharaja thali, a wide silver platter ringed by many small bowls allowing you to sample a variety of house specialties.
Stick to vegetarian dishes (£9–£12) and you can keep the per-person cost to under £20.