Gay Hussar
★★
☆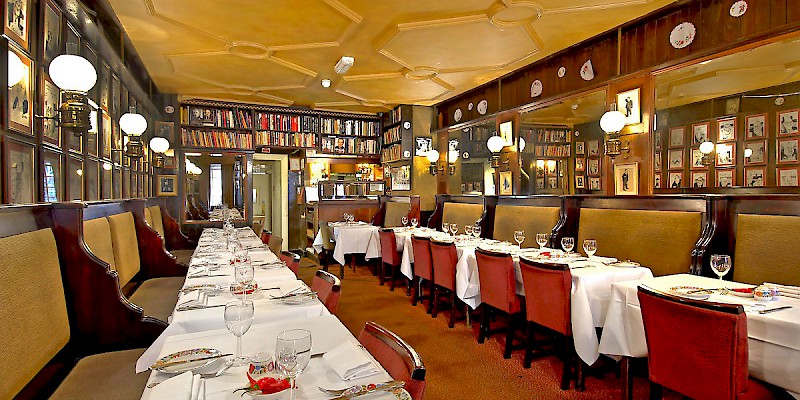 A famous Hungarian restaurant in London's Soho district
This Soho standby since 1953 is a perennial favorite of left wing politicians and paprika lovers (and T.S. Eliot).
The Hungarian grub is outstanding, and the wood-paneled interior with deep red velvet cushioned benches and bow-tied service a comfortable throwback to an earlier era.
Try the veal goulash with thimble egg dumplings after a bowl of the soup of the day, perhaps cold wild cherry or a light lemon and chicken.
The Gay Hussar offers several specials:
Early bird dinner: Free bottle of house wine (5–7pm)
Express lunch: Two courses and glass of wine: £21.95
Pre-theatre: Three courses and glass of wine: £29.95 (5–7pm)
And since people often ask about the name: This place predates the contemporary connotation of "gay." The name just means "The Happy Hungarian Calvaryman" (a class of officer noted for indulging in boisterously fun tavern meals accompanied by buckets of wine). The founder was, by all accounts, straight. Moreover, his parents were Swiss and Welsh; he merely studied in Budapest.