Joe Allen
★
☆☆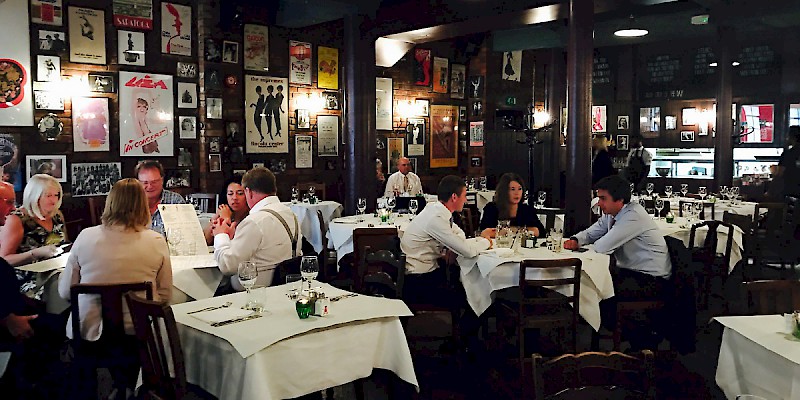 A classic post-theater restaurant in Covent Garden
I know, I know, you didn't come all the way over to England for burgers and fries. But Joe Allen's has been one of London's top theatre-crowd restaurants since 1977, a crowded and noisy sister to the famed New York eatery.
They serve grilled meats, chili bowls, Hudson Bay shrimp and crab sandwiches, vegetarian dishes, and other tried-and-true faves to both patrons of, and players in, West End theaters—sort of a the second string choice if there's no room at The Ivy.
Service, though, often ain't great.
They also offer a bargain set menu until 7pm (all day Sun and Mon) with two courses for £14.75, three courses for £17.50 (add wine for £3).