La Porchetta Pollo Bar
★
☆☆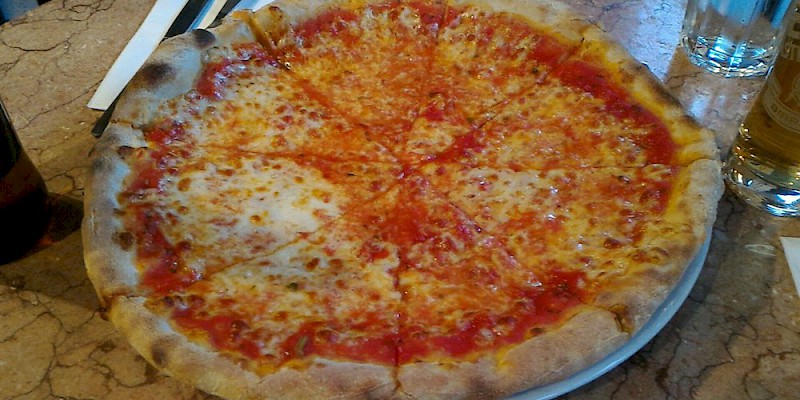 A cheap Italian standby in SoHo
London's Italian restaurants tend to be either hyper-expensive or dime-a-dozen bland, but Pollo—sometimes called by its newer, full name: La Porchetta Pollo Bar—is a Soho legend for laughably cheap, enormous portions of Italian home-cooking in a convivial, crowded, no-frills atmosphere.
No, it is not a place for a special meal—but it is a good place in London to find a filling and inexpensive meal.
Most pizzas and pasta dishes run just £5.50–£8.