The Lamb and Flag pub
★
☆☆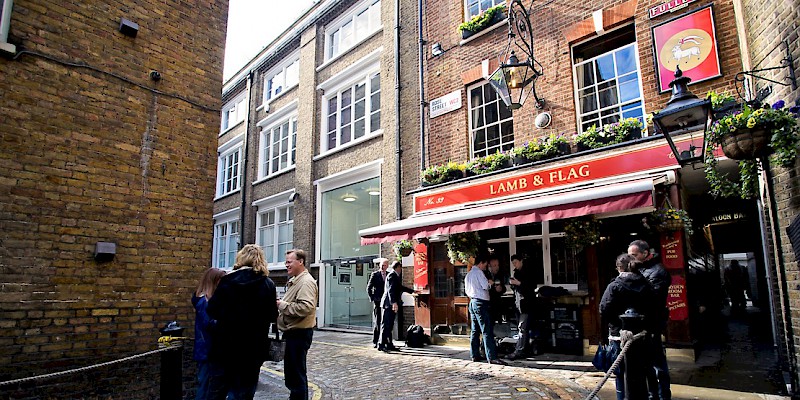 Dryden's old haunt is still called "Bucket of Blood" from its rowdier days—though since bouncers now keep out the football hooligans, its rowdiness is mostly just the noise level
Dryden's old Covent Garden haunt the Lamb and Flag—a tight space on a little square by a narrow alley—is also known as "Bucket of Blood" from its rowdier days.
This 1623 pub can still get a bit rowdy of an evening—though bouncers won't let you in wearing team colors, keeping the hooligans away—and service can be brusque, but it is a London classic serving Real Ale and decent pub grub, with more refined dining available upstairs.
Be sure you don't miss the cool side entrance on an impossibly narrow alley.
Lamb And Flag Tours
These might include Lamb and Flag
More tours