Westminster Abbey
★★★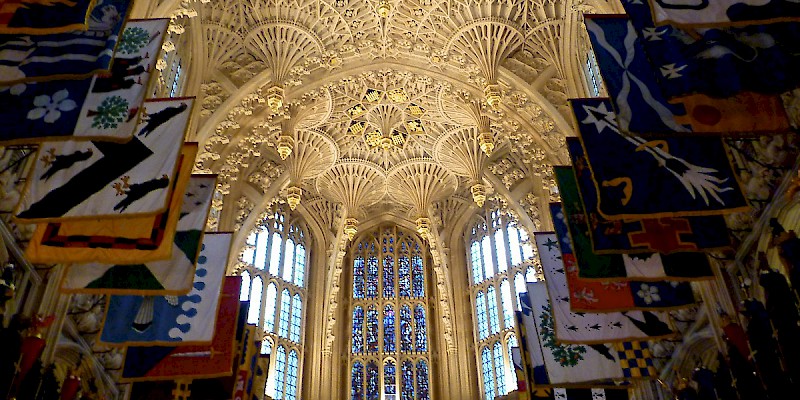 London's great Gothic abbey is packed with the tombs and monuments of British monarchs and some the world's most famous playwrights, poets, scientists, and other notables
This grandiose early English Gothic abbey—officially called "The Collegiate Church of St Peter in Westminster," the greatest Anglican cathedral in London—is one of Europe's major churches and a who's who of deceased Brits—one of the country's greatest honors is to be buried in this hallowed hall.
Every English monarch from William the Conqueror in 1066 to Elizabeth II in 1953 was crowned here (save Edwards V and VIII), and most of them (up to 1760) are buried here as well, some in appropriately fantastic tombs.
Many of the early 16th-century royal tombs were carved by Pietro Torrigiano, a Florentine who studied sculpture with—and bullied—the young Michelangelo (who supplanted Torrigiano as the teacher's favorite when he arrived at the Medici's sculpture school).
The right transept is known as Poet's Corner, with memorials to Britain's greatest writers and creative types, plus the actual graves of Chaucer, Robert Browning, Rudyard Kipling, D. H. Lawrence, Dylan Thomas, Noel Coward, and Sir Laurence Olivier.
Other notables who rest in peace inside Westminster Abbey include Sir Isaac Newton, Charles Darwin, Lord Baden-Powell (founder of the Boy Scouts), and composers Benjamin Britten and Handel.
You can download the free, official audio tour app (narrated by Jeremy Irons!) to your iPhone or Android before arriving (it's more than 100MB, so download it over WiFi), or just go old-school and grab a hand-held audio tour on site for free by the North Door.
The abbey also offers very worthwhile 90-minute guided Verger Tours for £5.
Although the Royal Chapels are closed on Sundays, you're certainly welcome to attend a service—but no wandering around like a tourist. You must sit in a pew and stay for the entire service.
Tickets
Tips
How long should I spent at Westminster Abbey?
A quick spin only takes about 30 to 45 minutes—though the shuffle around the ambulatory and Royal Chapels can be a bit slow during the summer rush, and history buffs will likely want to linger longer over their heroes.
Me? I'm usually inside for 90 minutes.
Expect to wait in an entry line for a good 10–20 minutes, especially in summer.
NOTE: The last entry is a full 1 hour before closing time (so you must get here before 3:30pm weekdays, 1:30pm Saturdays).
Hungry at Westminster Abbey?
If you feel the need for some food right before or after visiting Westminster Abbey, I recommend either:
The sandwich kiosk by the Abbey's West Towers is good for a quick bite of sandwiches, snacks, cakes, muffins, coffe, and tea.
The Abbey's Cellarium cafe if you really need a sit-down break—and have the time to take 30 minutes or so to dine in the former 14th century storage room for the monk's food, or (in nice weather) on the adjacent outdoor terrace. It's open weekdays from 8am to 6pm (to 9pm in Wednesdays), Saturdays 9am to 5pm, and Sundays 10am to 4pm.
Related pages
Similar interests:
Artists & others: