Vaults & Garden Cafe
★★
☆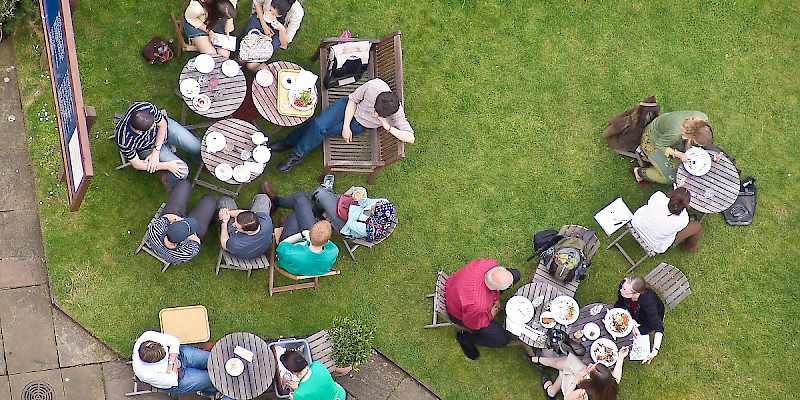 A lovely outdoor venue for light meals overlooking the Radcliffe Camera
This lovely little cafe is tucked into the church of St Mary the Virgin. 
There's a vaulted dining room inside (converted from the 1320 Old Congregation House) and small tables on the grassy garden just outside with stunning views of the Radcliffe Camera opposite (and, for a few, a seat atop a mossy gravestone).
They offer four or five main dishes daily along the lines of free range chicken Basque with chorizo, fennel, white wine, and saffron; or a goat's cheese and puy lentil gratin with zucchini, portobellos, tomatoes, and beets; cheese rarebit on artisan bread; or tempeh randang with coconut milk, mung beans, tamarind, and Indonesian spices.
Related
Also in Reid's List: Oxford Dining:
Similar interests: