Helicopter over Stonehenge
★
☆☆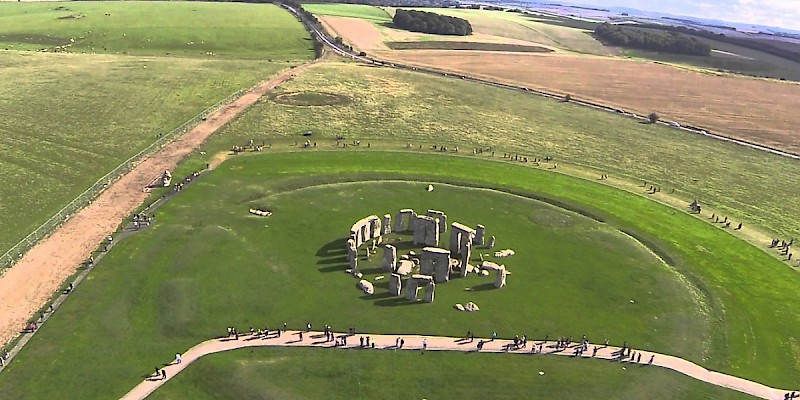 Take a half-hour helicopter ride over the ancient site of Stonehenge
From Viator.com: 
Hop on board a Jet Ranger helicopter to enjoy an unforgettable aerial experience and admire soaring views of the historic Stonehenge, also a UNESCO World Heritage Site. Departing from Compton Abbas Airfield set in the beautiful countryside of Salisbury, this 30-minute flight gives you a truly unique view of one of the best known attractions in the world.
Highlights
Scenic helicopter flight
Once-in-a-Lifetime Experience
Family friendly
Excellent value for money
Qualified and professional pilot
Scenic air tour
Enjoy the opportunity of seeing the amazing structure of Stonehenge and its intriguing formation from a unique perspective. This incredible monument is a popular visitor attraction from the ground, but is even more special to see from the air with no tourists obscuring your views of this special site.

One of the most historic and interesting sites in the world, Stonehenge is best viewed from the air so that it can be fully appreciated. You will be treated to unbelievable views down onto the mighty Neolithic Stonehenge and the numerous burial mounds dotted around the ancient Salisbury Plain. Who knows, from this unique vantage point you might even shed light on why Stonehenge was built.

Your 25-30-minute adventure starts with a full safety briefing. You can also choose to upgrade for a co-pilot seat for an extra fee; please contact the local provider for more details.
Tickets