Mompesson House
☆☆☆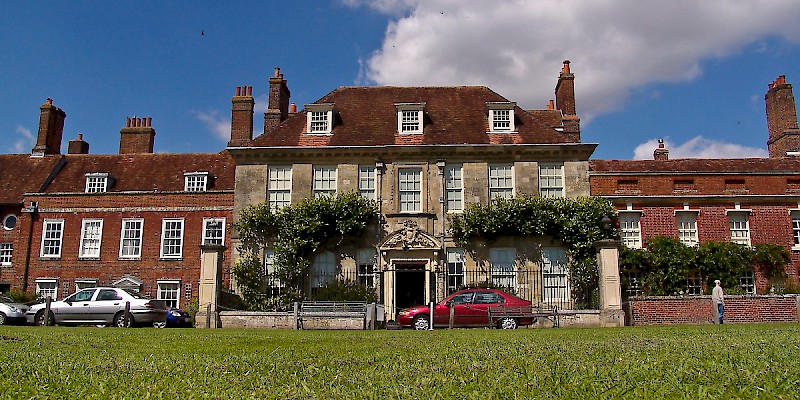 A lovely 18C townhouse overlooking Salisbury Cathedral
This 18C townhouse on the Cathedral Close with its sweeping oaken stairs, elaborate ornamental plasterwork (look for King Midas ogling a nymph on the staircase), Queen Anne needlepoint chairs, and Hepplewhite toilet tables was picture-perfect enough to serve as the set for "Mrs. Jennings" townhouse in the 1995 film version of Jane Austen's Sense and Sensibility.
The prize of the collection inside is the Turnbull collection of 18C drinking glasses, the thick stems all swirly with helix patterns, many of the small bowls finely etched.
The walled back garden is lovely, and in the corner is a tea room where you can take a cream tea featuring locally-made cakes and sandwiches.
Built in the Queen Anne style for local MP Thomas Mompesson in 1701—though, sadly, he died jsut before it was finished, so his son Charles was the first resident. It eventually passed into the Longueville family, then the Townsends, then by the 1940s was the home to Neville Lovett, Bishop of Salisbury before being donated to the National Trust by a civic-minded architect named Dennis Martineau.
Similar interests:
Artists & others: