Salisbury Cathedral
★★★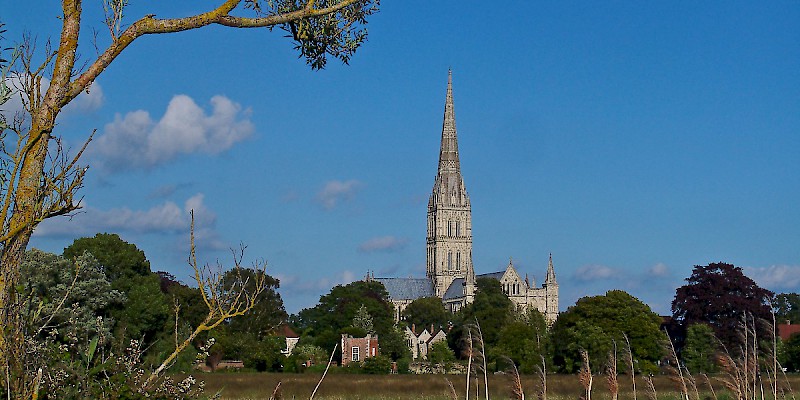 This bespired gothic 13C wonder is one of the great cathedrals of Europe
The overpowering sight in Salisbury is the Cathedral, whose spire dominates the landscape and whose construction started in 1220 and took a remarkably short 38 years, a jewel of the Early English Gothic style.
You can climb 332 steps up 225 feet to the base of the spire for a view of both the church architecture and the surrounding city.
Visit the octagonal chapter house for a peek at some medieval manuscripts and one of the four surviving copies of the original Magna Carta from 1215.
Don't miss the peaceful cloisters.
There are free guided tours.