Royal Observatory
★★
☆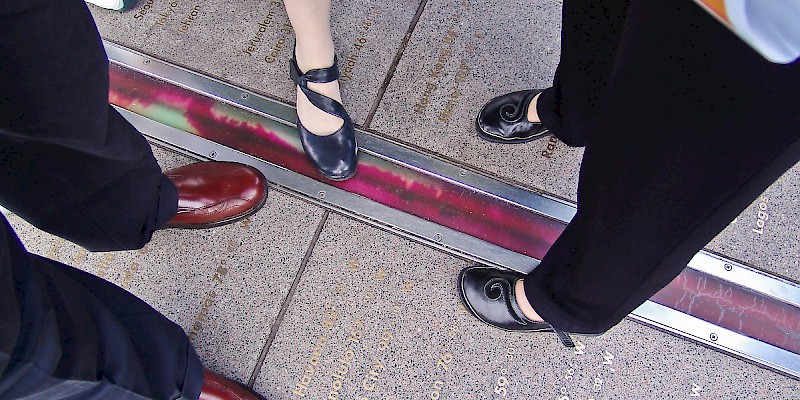 Set your watch by the actual Greenwich Mean Time clock, straddle the Prime Meridian line that divides the eastern and western hemispheres, and tour the fascinating little museum about it all
This is where they keep the Prime Meridian—well, the marker for it—the line that marks 0° longitude and divides the Earth into East and West hemispheres.
Inside are loads of historic scientific devices, including the four clocks made famous by the book Longitude.
A digital clock outside, set right at the Prime Meridian, lets you know down the millisecond exactly what time it is — the original Greenwich Mean Time, by which most of the world sets its clocks.
Also on the grounds are a Planetarium and Astronomy Centre (with a hunk of 4.5 billion-year-old meteorite you can touch)—the only bit of the Royal Observatory that is free anymore.
Royal Observatory Tours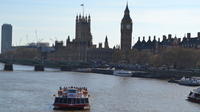 Take to the waves and visit one of London's top attractions in style with this Thames River cruise and Greenwich Royal Observatory visit. Hop-on and hop-off your river sightseeing cruise from any of the four conveniently located piers as many times as you like for 24 hours. Cruise past famous landmarks including Big Ben, the Houses of Parliament, the London Eye, Tower Bridge, and the Tower of London, and capture the views on camera. Then, discover the hidden secrets of the cosmos at the famous Royal Observatory in Greenwich.
Make your way to Greenwich Pier, the London Eye Pier, Tower Pier, or Westminster Pier, then jump aboard your sightseeing boat to begin your tour. With cruises departing every 30 minutes from 10am throughout the year, enjoy the freedom to take to the water at your leisure.

During your Thames River sightseeing cruise, admire top London attractions such as Big Ben and the Houses of Parliament, the London Eye, St. Paul's Cathedral, Tower Bridge, the Tower of London, and Westminster Bridge from your vantage point on the river. All boats have toilets, bars to buy refreshment (own expense), confectionary, and snacks, and an upper viewing deck for photo opportunities.

Alight at your leisure at Greenwich Pier and stroll up to the Greenwich Royal Observatory for sweeping views over Greenwich Park and the Thames River.

On arrival, learn how great scientists first mapped the seas and the stars, and stand astride two hemispheres at the home of Greenwich Mean Time and the world-famous Meridian Line. Touch a 4.5 billion year-old meteorite, watch how the universe was formed,, and guide a space mission to unravel the mysteries of the cosmos!
Tours of Greenwich that might also include Royal Observatory
These might include Royal Observatory
More tours
In the neighborhood
Similar interests: