Book ahead online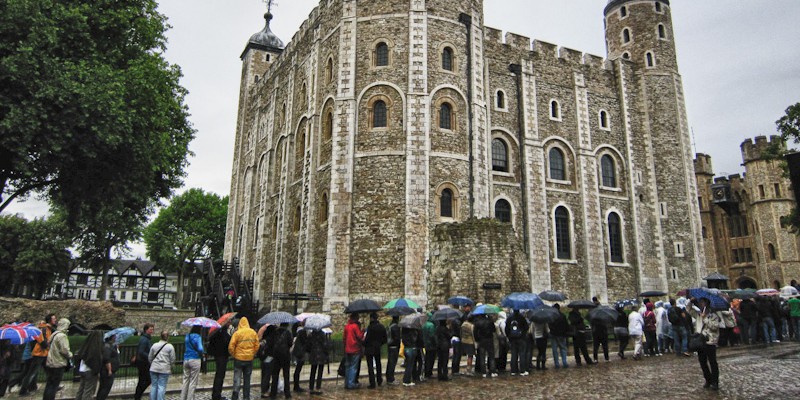 Online ticket prices can be cheaper than buying them on-site (and will also save you time waiting in line)
Many major sights in Britain will actually shave a few pounds off the admission price if you book your tickets ahead online.
This is win-win: No only do you save money, but you also save time since you will not have to wait in the ticketing line once you get there.
(This is a wonderful development, since it used to cost a few pounds extra to book ahead.)
Are reserved tickets necessary?
For many attractions, no. You can usually waltz up to the door and get right in—maybe you'll have to wait all of five minutes in line.
In these cases, I recommend you don't book ahead, as it can cramp your travel style, locking you into too many scheduled events and leaving little room for spontaneity.
However, for a select few major museums and monuments, reserving an entry ticket ahead of time can save you a wait of 30 minutes to an hour in line.
In some cases—especially if it's a sight that allows only a limited number of visitors in at a time—reserving ahead may make the difference between getting in and getting turned away at the door.
General tourism info links
Also in Sightseeing tips:
Related pages
Similar interests: