Sightseeing passes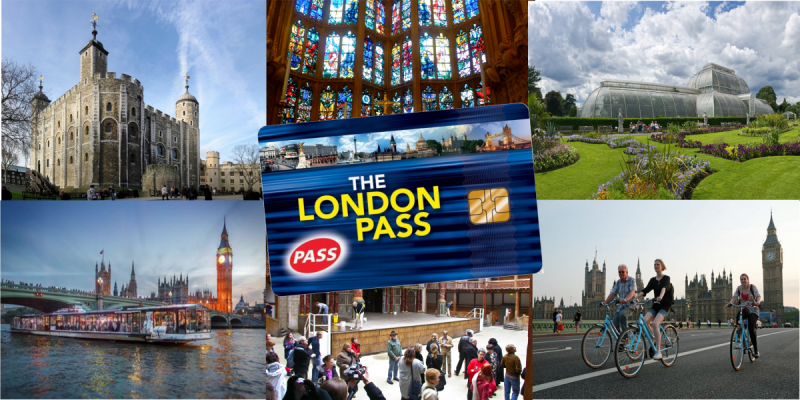 Be a sightseeing V.I.P.—Sightseeing passes grant admission to dozens of sights, avoiding the lines and saving money
Picture this: You sashay up to the front of that hour-long line outside the Tower of London... and just walk right in.
This is the VIP world of museum cards and city passes, which may cost anywhere from $30 to $90 and can get you into the lion's share of a city's sights (usually after four or five biggies, the pass pays for itself and all the rest of the sights you visit are effectively free), sometimes unlimited use of public transportation, often discounts on shopping, dining, and nightlife, and occasionally that rarest of benefits: the right to bypass the often ludicrous lines waiting to enter to top sights.
Another, unwritten benefit of city passes is that most such cards allow unlimited visits to sights, so you can split up your visit to some major sight into several shorter, more manageable visits.
Most cities also offer cheaper versions of their pass for kiddies, though the maximum age varies from 10 to 18. Most cards come in versions good for one, two, or three days or weekly.
Personal experience has taught me that, unless you're lumping together into one day the attractions with the highest admission charges, or are sightseeing at a dead run, the one-day passes rarely pay for themselves. It's better to go with a three-day version and take your time.
A few caveats: Rarely will a pass cover guided tours, renting an audio tour-those wands or portable CD players you can carry around the museum-or special exhibits, and may be invalid during special events.
Keep in mind there are all sort of alternatives to full-fledged city cards, such as cumulative tickets that count at a few related museums, or passes good just on the public transport but not for sights.
There's no way to list all of those available, but going to each city's tourism web site is a good start.
More on Passes & discounts
Also in Sightseeing tips:
Related pages
Similar interests: