Giovanni Battista Tiepolo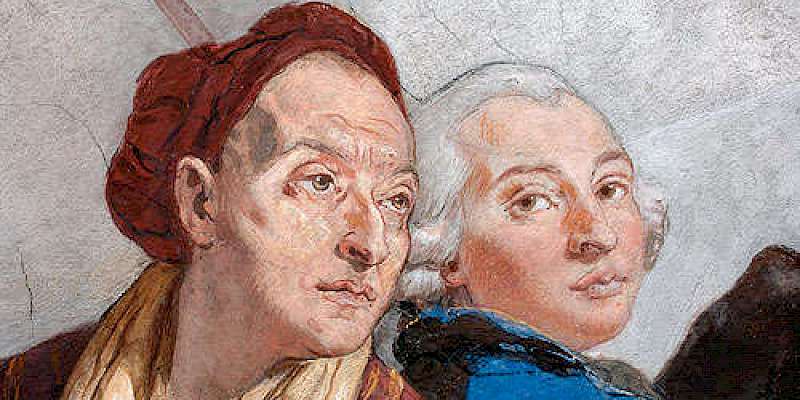 By a long shot the best Italian rococo painter
Giovanni Battista Tiepolo (1696-1770)—a.k.a. Giambattista Tiepolo—was the best Rococo artist there was, influenced by his Venetian Late Renaissance predecessors but also the Roman and Neapolitan Baroque.
His specialty was painting ceiling frescoes (and canvases meant to be placed in a ceiling) that opened up the space into frothy, cloud-filled Heavens of light, angels, and pale, sun-risey colors.
Though he painted many works for Veneto villas in his native Italy, he also spent much of his time traveling throughout Europe on long commissions (his work in Würzburg, Germany enjoys distinction as the largest ceiling fresco in the world).
His son Giovanni Domenico Tiepolo (1727–1804) carried on the family tradition.
Selected works by Tiepolo in England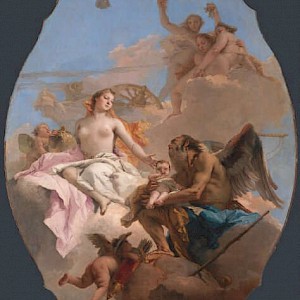 An Allegory with Venus and Time (1754–58) by Giambattista Tiepolo in the National Gallery, London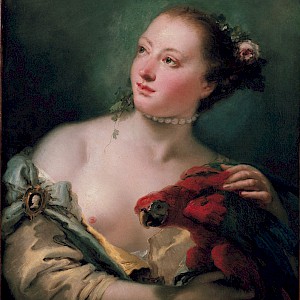 "Giovane donna con pappagallo (Young Woman with a Parrot)" (1758–60) by Giambattista Tiepolo in the Ashmolean Museum, Oxford
Where to find works by Tiepolo in England
Related pages
Similar interests:
Artists & others: