Downton Abbey tours
★
☆☆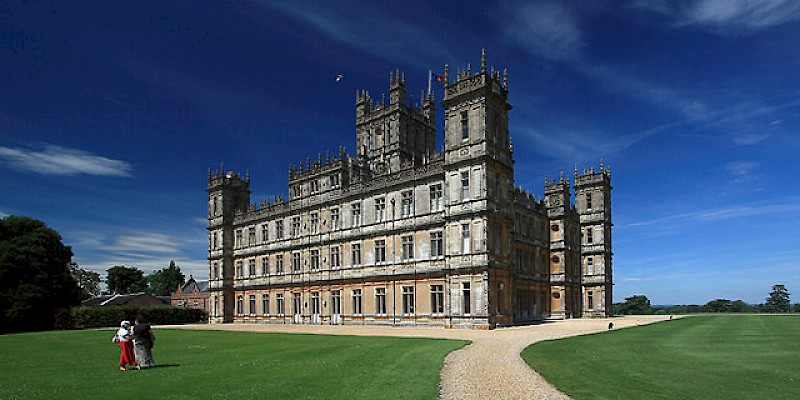 Get in touch with your inner Dowager Countess and everybody's favorite PBS series of manners and manor houses on a day trip to tour Highclere Castle ("Downton Abbey") and other Downton sights in Oxfordshire
Yes, Downton Abbey is set in Yorkshire, but much of the hit TV show is actually filmed much closer to London in Oxfordshire and Berkshire—making it easy to visit some recognizable Downton sights from the show in a day trip from London.
This includes "The Abbey" itself, played on TV by Highclere Castle, a 19th century Jacobethan-style pile designed by Sir Charles Barry (the same architect who built London's Houses of Parliament) on a 5,000-acre estate.
Highclere is now home to the Earl of Carnarvon and open to tours (and, obviosuly, film crews).
Most tours also visit Bampton, the village used for, well, the village in the show, as well as Kirkbymoorside (when the producers want more rustic village scenes, like the pub the belowstairs staff sometimes patronize).
Many also offer the option of stopping for tea at Dower House, home to the Dowager Countess in the show, and stops at other filming locations—other pubs, the hospital, the 16th century manor house of "Downton Place" the family visits in preperation for possibly moving there should the Abbey have to be sold.
Here are some of the best Downton tours:
Downton Abbey Tours Tours
These might include Downton Abbey tours
More tours
Downton Abbey
Tips
How long does a Downton Abbey tour take?
A Downton Abbey tour is a full-day event.
Given the drive times and the fact that the tours leave plenty of time to tours varioussights, most Downton excursions last 8–10 hours.