Pharmacies (chemists)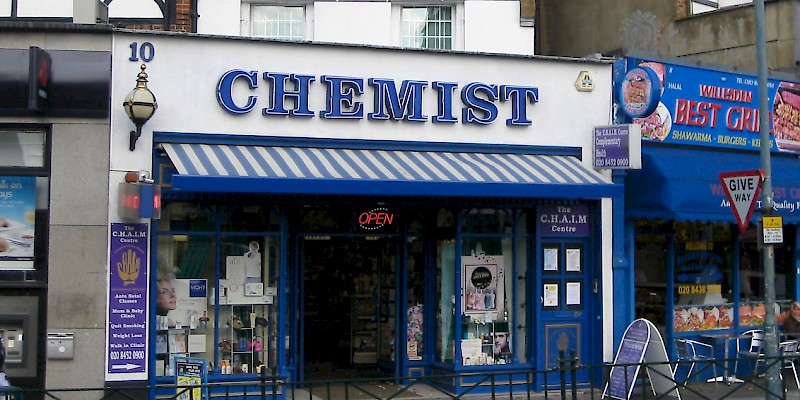 Drug stores (chemists) in London
Pharmacies—the British call the 'chemists"—are fabulous resources. Chemists in the U.K. can help you with far more conditions (and hand out more medications) than their counterparts in the U.S.
Boots the Chemist (Boots.com) is one of the largest and most widespread chain drug stores.
Most British chemists keep regular hours—Mon-Fri 9am–6pm; Sat 9am–1pm; Sun limited hours.
Here are some London chemists open late at night for after-hours needs, each open until midnight. (Amazingly, there is no longer a 24-hour chemist anywhere London—there used to be, but only one, and it closed in 2013.)
Pharmacies (late night) links
Hospitals & pharmacies links
Related
General tips of similar interest
Also in Concerns & safety:
Related pages
Similar interests: