Avoid main courses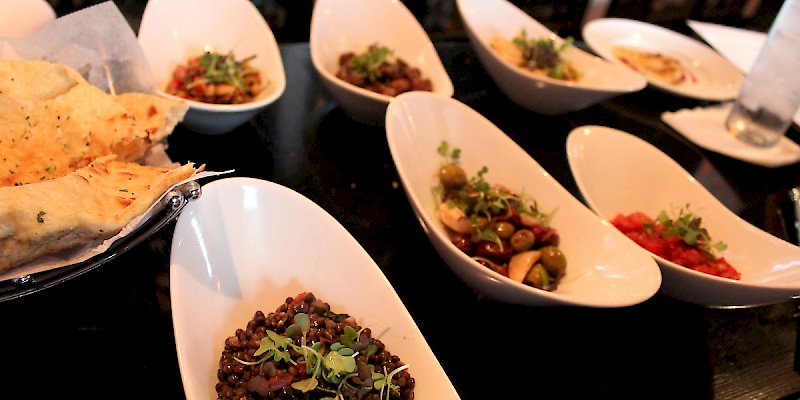 Skip the big slab of meat and order two starters instead—more variety, lower cost
Most British main courses are pretty standard fare—meat or fish, simply prepared—and yet are also the most expensive items on the menu.
Since a grilled steak is, while quite good, nothing particularly special or unique, you can save money every meal by indulging instead in both an appetizer and a first course rather than a first and a second. 
Starters, appetizers, and first courses are where fresh ingredients, homemade pâtés and pastas, and European creativity truly shine, as well as where you find the most traditional dishes (because, traditionally, no one could afford much meat anyway).
Even skipping the broiled lake trout, you'll still be stuffed by meal's end, and you won't have wasted $20–$50 on something that, frankly, you could probably make at home on the backyard hibachi.
Related pages
Similar interests: