What makes these itineraries different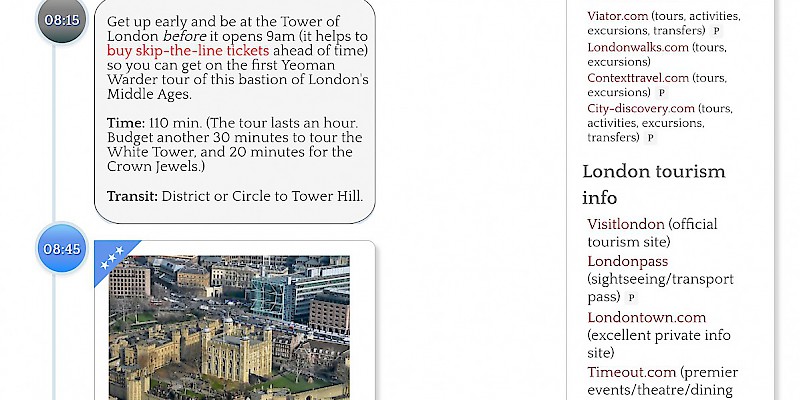 What makes ReidsEngland.com patented "Perfect Itineraries" different from others
Most other "suggested itineraries" out there consist of little more than lists of things you conceivably could do, arranged in an order in which you could do them.
They don't tell you what you realistically can do in the time you have allotted, nor do they usually take into account, say, the four-hour train ride from town A to town B (they just cram each day full of sightseeing and seem to assume you are able to teleport instantly from London to Bath).
I not only figure in the time necessary for transport, I provide the actual departure times for the right trains (though these can, and will, change, so you should always double-check using the resources in the trains section).
Speaking of cramming in sights, most other itineraries also don't give you options for both insane, whirlwind trips where you try to see absolutely everything that is humanly possible to see, and more sane, relaxed, easy-going trips where you manage to squeeze some actual vacation in between all the the sightseeing.
ReidsEngland.com does.