London theatre
★★★
Attend a play or musical in London at a West End theater or other venue
London rivals New York for the biggest, most diverse theater scene. On any given night you can enjoy a range of entertainment from Homer to Stoppard, experimental one-acts to Andrew Lloyd Webber mega-productions, Shakespeare to Kabuki.
The West End has dozens of playhouses, but there are many other venues as well.
Time Out (www.timeout.com/london) magazine lists and often reviews the week's offerings, and the weekly pamphlet "Official London Theatre Guide" is stacked up virtually everywhere. 
Where to buy tickets for London theater
You are best off going directly to the box office to get your tickets, which could cost anywhere from £15 to £80 ($30 to $160).
You can also buy them ahead of time from Global Tickets (tel. 800-669-6867 in the U.S.; www.globaltickets.com), which also has a desk in the tourist office.
Discount and last-minute theatre tickets in London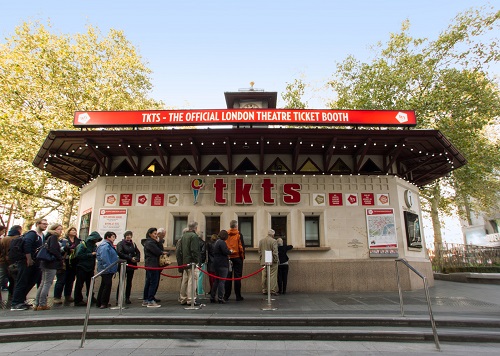 If you want to try to get last-minute tickets at a discount, the only official spot is Leicester Square's discount TKTS ticket booth on the south side of the square (www.officiallondontheatre.co.uk/tkts).
The tickets there are half-price and sold on the day of the performance only. The seats are usually up in the rafters, and the service doesn't necessarily carry the biggest of the hot productions.
Note that the London Pass
can get you serious discounts on tickets to top musicals, like Wicked!, Les Mis, and Phantom, while the iVenture Card gets you a last-minute ticket into one of a half-dozen West End shows (selection changes constantly). 
The Theater Tours
These might include The theater
More tours