Shakespeare's Globe (touring the theater)
★★
☆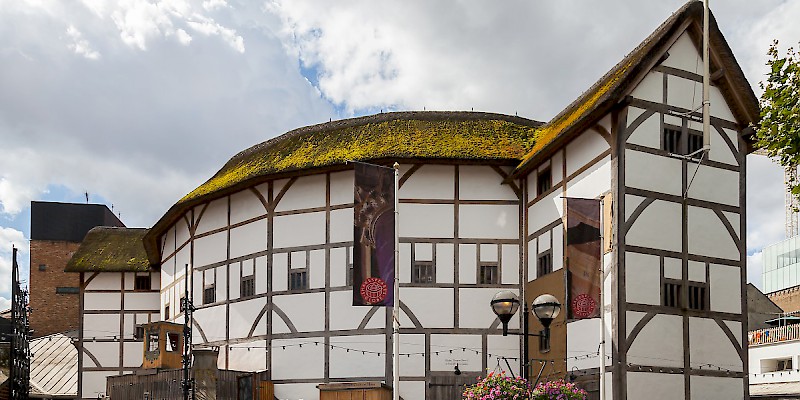 Even if you can't attend a performance, this painstaking replica of an Elizabethan theater in the round is worth a visit just to see it and learn more about the history of British theatre
If you saw Shakespeare in Love, you know what the rebuilt Globe Theatre looks like.
Shakespeare was once part owner of, as well as performer in and main playwright for, a theater called The Globe at the Thames Bankside.
Shakespeare's Globe Theatre is a recently built (1997) replica of the half-timbered, thatched-roof, theatre-in-the-round, O-shaped building, with an open center and projecting stage, so that, for the first time since the Great Fire of 1666 burned all the old theaters down, you can listen to a Shakespearean-era performance in the sort of space for which his plays (and other Elizabethan entertainments) were written and staged.
Even if you don't come for a play (tickets start at just £5; in the Globe itself May to October, year-round in the adjacent indoor replica of a 16th century theater), at least visit the on-site museum and take a tour of the Globe. It's quite a spectacular reconstruction.
Besides, it would make your old high school English teachers just so happy to know you made the effort.
Tickets
Tips
How long does it take to visit Shakespeare's Globe Theater?
The guided tours take a bit longer than half an hour. Wandering the exhibiton on your own another 45 minutes.
In total? Budget about 80 minutes.
Tours
Guided tours around the theatre leave every 30 minutes.
They last about 30 minutes, plus time at the end for questions.
Related
Similar interests:
Artists & others: