Borough Market
★★
☆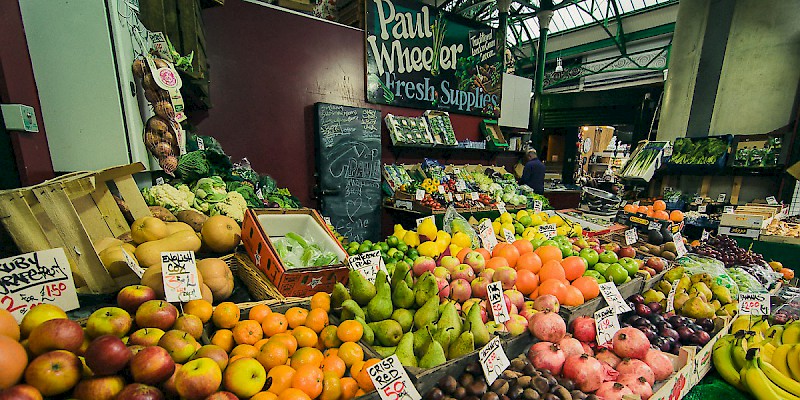 A fabulous food market in Southwark
This thousand-year-old market is the best food market in central London, ideal for picnic pickings with more than 100 stalls hawking everything from fruit and veg to gourmet cheeses, bakeries to coffee shops, olives and nuts to chocolate and chacuterie.
Over the past 20 years, many the old wholesale vendors have given way to eateries and more trendy retail speciality culinary stalls, making the market into much more of a retail shopping destination.
The current market buildings are typical Victorian market—all glass and steel from 1851—built under and around the brick abutments of the elevated viaduct rail lines connecting London Bridge Station (London's oldest) to Blackfriars and Cannon Street.
Lunch time
If you want something more than a picnic —or something hot to add to it—here are just a few some of the cafes, restaurants, street food stands, and prepared food stalls in and right around Borough Market: 
Open daily
Open Mon-Sat
Open Wed-Sat
Open Thurs-Sat
These might include Borough Market
More tours