Tilbury cruise port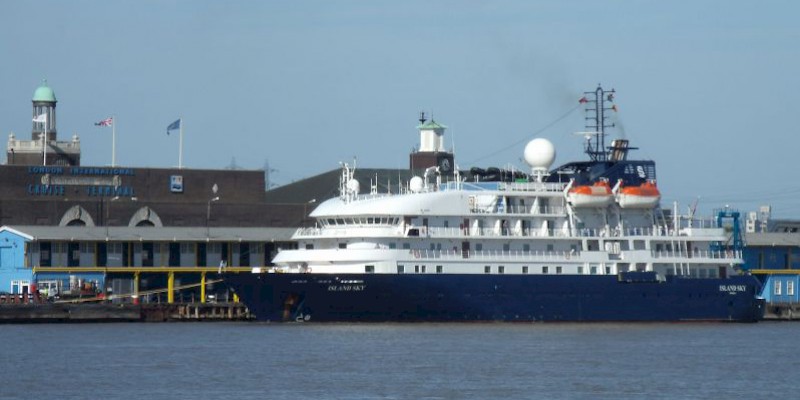 The cruise port at Tilbury, London, England
Where is Tilbury? 
Tilbury is the working port of London—largely a commercial container port, but also with a few berths for passenger ships—located on the Thames River 43 km (27 miles) east of London, just outside the M25 ring road.
What cruise itineraries use Tilbury? 
Ships sail in and out of Tilbury for the U.K., Northern Europe, the Baltic, Scandinavia and the Artic, the Mediterranean and Canary Islands, and even some Transatlantic. 
Which cruise lines use Tilbury? 
Cruise and Maritime Voyages and Fred Olsen Cruise Lines both operate ships out of Tilbury.
How can I get from Tilbury to London?
BEST: Private transfer: 50–75 min; £17–£32
You can get a transfer from any downtown London hotel to the Tilbury cruise port. 
Since you are splitting the price of the full vehicle, the more people in your party the cheaper the per-person rate is, from as much as £32 ($45) per person for just a couple to as low as £17 ($24) per person if 8 are traveling together.
CHEAPEST: Train: 55–65 min; £15–£27
You can catch a half-hourly c2c train from London's London Fenchurch Street station (near the Tower of London) direct to the Tilbury Town station. 
The ride takes 39–41 minutes and costs £7.70.
(Yes, the time and cost totals in the heading above are higher than that, but that's because they also add in the time and expense to get a taxi or Tube between your hotel and and Fenchurch Street station—plus the taxi on the Tilbury end.)
The cruise terminal is about a mile from the train station, so you're looking at a 15–20 minute walk—or, with luggage, a taxi is your best bet; it only takes about 5–10 minutes, and should cost around £5–£7.
Drive: 50–75 min
If you have a car, take teh A13 off teh M25 motorway and exit soon after at A1089 / Dock Approach Rd.
Related
General tips of similar interest
Also in Cruise to London:
Similar interests: