Petticoat Lane
☆☆☆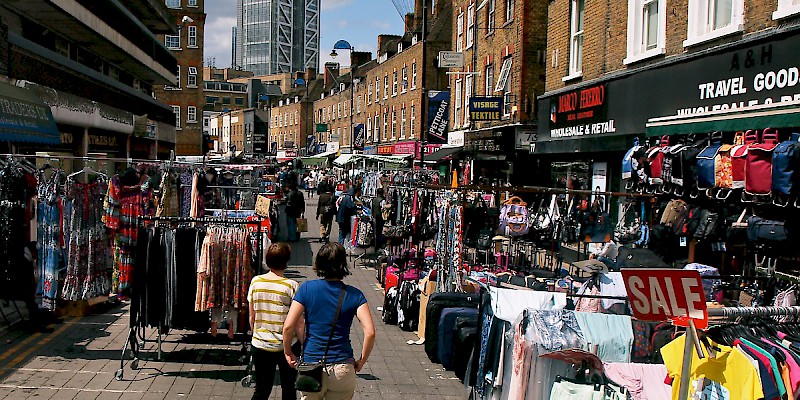 The clothing market with the most perfect name
This clothing market with the perfect name hawks everything from funky young designers to used merchandise to high fashion overstock, slight irregular, knockoffs, cheap threads, and last year's mode from around 1,000 stalls.
This has been a market since the early 1600s, though for centuries it was a somewhat notorious one. Legend holds that it got its name from the warning that the locals "would steal your petticoat at one end of the market and sell it back to you at the other."
The Victorians were scandalized by the very name "Petticoat Lane," and changed it to Middlesex Street in 1864 (apparently without any sense of irony).
There is a weekday market on Wentworth Street, which spills out into the surrounding area on the main market day of Sundays.
Petticoat Lane Tours
These might include Petticoat Lane
More tours