Take afternoon tea
★★★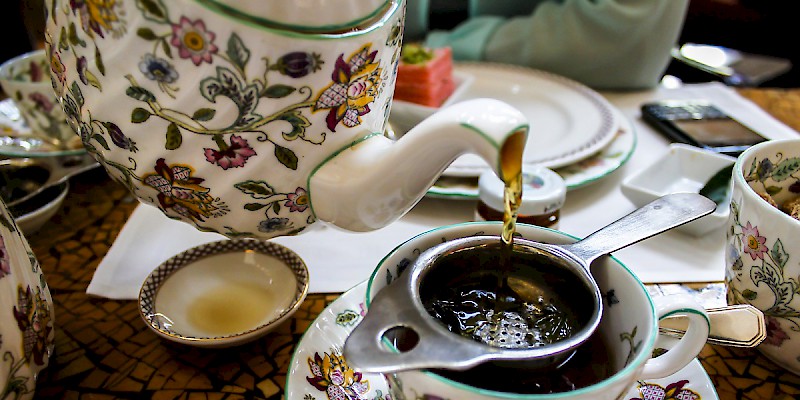 Raising your pinkies at a proper British afternoon tea in London (preferably with scones)
The single greatest culinary innovation of the British—not a culture normally renowned for its role in the culinary arts—was the decision to slip a refined, refreshing spare meal into the middle of the afternoon.
Between 3pm and 5:30pm, Brits around the world sit down to a steaming pot of tea accompanied by (at least in more refined situations) a tiered platter piled with slices of cake, teensy tortes, scones with jam and clotted cream, and a selection of delicious finger sandwiches with the crusts cut off—usually a variety, though I believe there's some sort of British law requiring that one of them be cucumber.
There's a full description of the art of afternoon tea—and list of favorite London tea venues—in the "Eat" section of this guide.
Afternoon Tea Tours
These might include Afternoon tea
More tours
Tips
How long does afternoon tea take in London?
Tea takes, well, as long as it takes you to have it.
At the smaller places, figure on 20–30 minutes. At the fancier joints, maybe 45 minutes to an hour–all depends on how long you linger.
Favorite London afternoon tea spots