The British Library
★
☆☆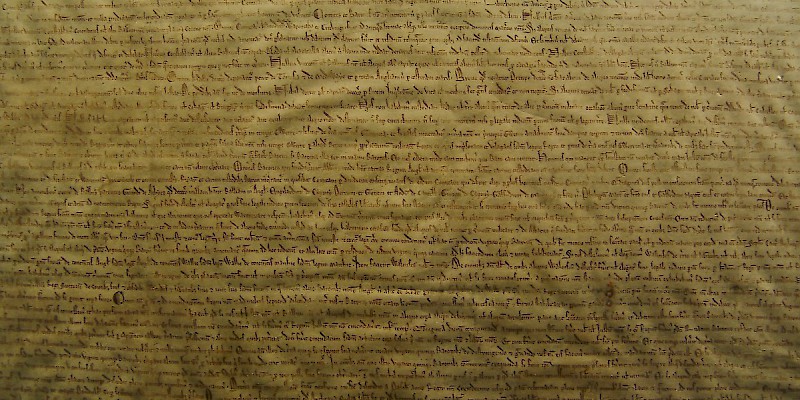 A collection of the English language's greatest books and manuscripts, from Beowulf to Beatles lyrics by way of the Magna Carta, Shakespeare, James Joyce, and more
The British Library is a bibliophile's dreamland. The official repository of British books, its collections extend to more than 150 million items, with some three million more added annually.
The precious literary wonders on display in its Exhibition Galleries range from the First Folio of Shakespeare's plays and fire-charred original Sir Gawain and the Green Knight to Charlotte Brönte neatly penned manuscript for Jane Eyre and James Joyce's wild pencil scrawling that became Finnegan's Wake.
There are symphonies by Mozart and Handel, and Paul McCartney's hand-written lyrics to "Yesterday," Leonardo da Vinci's notebook and letters written by Elizabeth I, Sir Isaac Newton, and Jane Austen, an original Gutenberg Bible nestled amidst the dozens of illuminated manuscripts from various eras (and cultures), and two (count 'em: two) of the only four surviving copies of the original, 1216 Magna Carta (those are kept in a vault-like side room).
In a case devoted to captains courageous, alongside Capt. James Cook's journal from his second circumnavigation and the ship's log of the Victory laconically recording the death of Admiral Lord Horatio Nelson, lies the personal diary of tragic hero Capt. Scott, who successfully made it to the South Pole...but not quite all the way back. Found along with the frozen bodies of Scott and his teammates, the diary lies open to the page of his final entry: "For God's sake look after our people."
Tips
How long does The British Library take?
The mildly curious will spend at least 25 minutes checking out the Yesterday Lyrics, Magna Carta, and other marquee exhibits.
Bibliophiles will spend at least an hour.
Gift shop alert!
There is also a great gift shop where you can pick up wonderful items for the book-lovers in your life.
(Note however that the gift shop closes at 6pm Wednesday and Thursday, even though the "Treasures Gallery"—the museum bit—stays open to 8pm.)
British Library tours
The British Library offers 75-minute, £10 tours Mon-Sat at 10:30am and 3pm, Sun at 11:30am and 3pm. Book ahead: tel. (0)1937-546-546.
They also offer behind-the-scenes tours of their Conservation Studio, also £10, that are free but must be booked in advance.