University Church of St Mary the Virgin
☆☆☆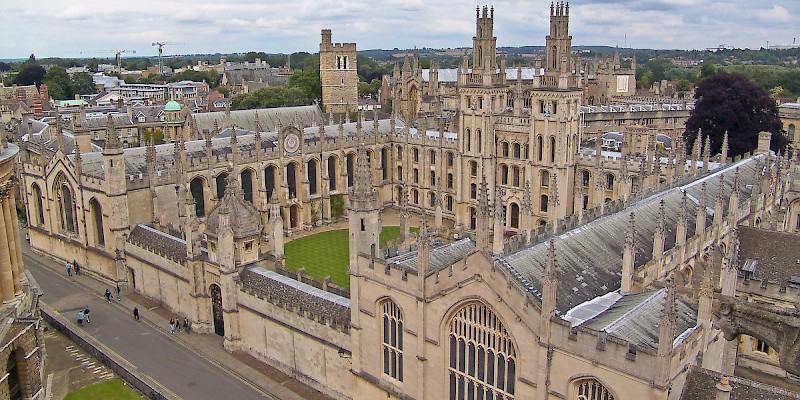 A church with a view and a cafe right in front of the Radcliffe Camera
This medieval church across from the Radcliffe Camera was one of the first buildings adopted by the early univeristy.
The church of St. Mary has witnessed everything from the 16C trials of the Oxford Martyrs (three Protestant prelates—Bishop Latimer, Bishop Ridley, and Archbishop Cranmer—convicted of heresy during the Marian persecutions under Queen Mary I; they were burned at the stake in 1555) and to the establishment of the world charity Oxfam in 1942.
The real reason to visit the chruch, though, is to climb the tower, built in 1280, for that postcard view of the Radcliffe rotunda opposite and across the center of Oxford.
Another good reason: To have a light lunch at an outdoor table at the Vaults & Garden Cafe. » more
Related