How much does London cost?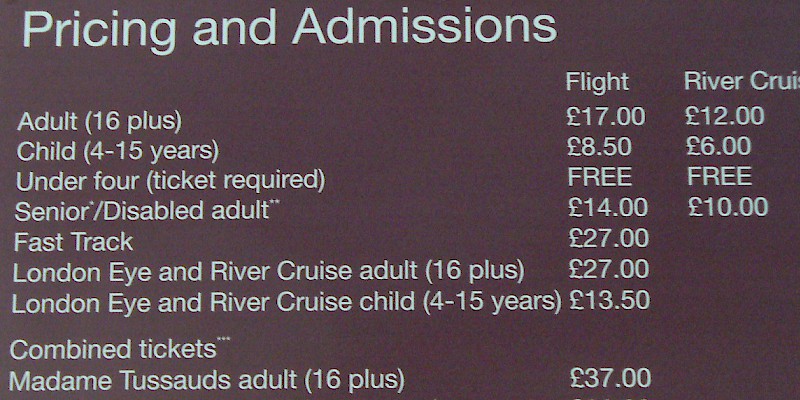 Typical prices and costs in London faced by visitors and tourists
Frustratingly, London can be both shockingly expensive and surprisingly cheap.
No city on Earth offers more world-class sights for free, including such biggies as the British Museum, the National Gallery, the V&A, and the Tate Modern.
(Most of these free museums do have a "suggested donation" policy, so if you can spare a pound or two it's worthwhile to help keep these institutions free for everyone.)
This is fantastic news, since everything else from a hotel room to a pint in the pub to a ride on the Tube costs much more in London than in most European destinations.
Average London prices
Hotel room: £127 ($187) on average—in the desireable West End / City neighborhoods, more like £165 ($245) 
Pint in the pub: £3–£5 ($4.40–$7.35)
Tube ride: £2.30–£4.80 ($3.40–$7)
British Museum entry: Free (yay!)
Tower of London entry: £24.50 ($36)
Coca-cola: £1.90 ($2.80)
Fish-n-chips: £11–£15 ($16–$22)
Pub grub (pies, sandwiches, mains): £6–£15 ($8.85–$22)
Movie ticket: £12.50 ($18.40)
Sightseeing on a budget in London
London is odd in that it's major musuems are free, but it charges admission to its top churches.
And, as for those sights that do charge admission, yes they can be insanely expensive (£24.50/$36 for the Tower of London, £20/$30 for Westminster Abbey, £18/$26 for St. Paul's), but there are sightseeing discount cards to help ease that pain in the pocketbook.
London also offers some of the greatest city walking tours at a bargain price.
General tips of similar interest