For families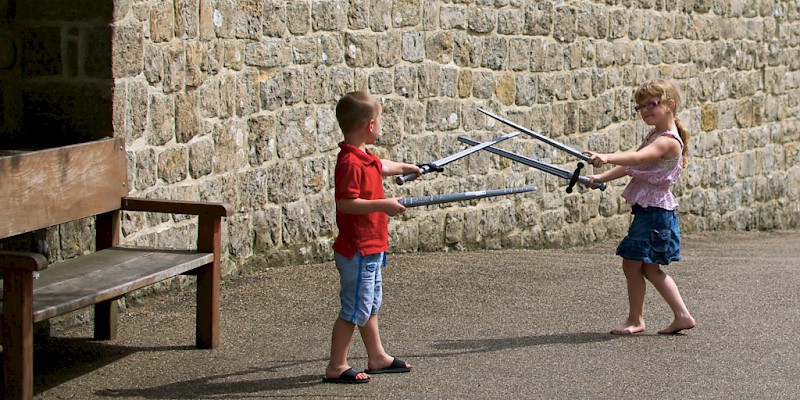 Advice, resources, & tours for families traveling in the U.K.
Yes, you can take the kids!
Trips to Europe can often have a much more profound impact on the children than the adults, opening their young eyes and minds to the diversity of the world's cultures and peoples. I mean, look at me: my parents took me to live in Europe when I was 11, and now I make my living by traveling around the world. 
Europeans expect to see families together, because it's how they travel. You're likely to encounter entire clans, from grandmothers to babes in arms, caravanning around. Locals tend to love kids. You'll often find that a child guarantees you an even warmer reception from hotels and restaurants than you'd normally receive. 
Ask waiters for a half-portion to fit junior's appetite. If you absolutely feel the need for a romantic dinner alone one night, your hotel can undoubtedly rustle up a baby-sitter for you. 
Be prepared to take things a bit more slowly. Don't go into full-bore sightseeing mode. In between heavy-duty cultural sights, do some stuff just for fun—which is actually good advice for any traveler, regardless of whether he or she has kids in tow. 
As an added plus, traveling with a pint-sized person usually entails pint-sized rates. An extra cot in the room ranges from free to, at most, 30 percent tacked onto the room rate.
Most museums and sights offer reduced-price or free admission for children under a certain age (which might range anywhere from six to 18, but usually the latter). Some even offer family tickets good for one or two adults and up to 3 or 4 children.
Plus, kids also almost always get discounts on train tickets (50% off for ages 5–15; under 5 ride free).