Belgo Centraal
★★
☆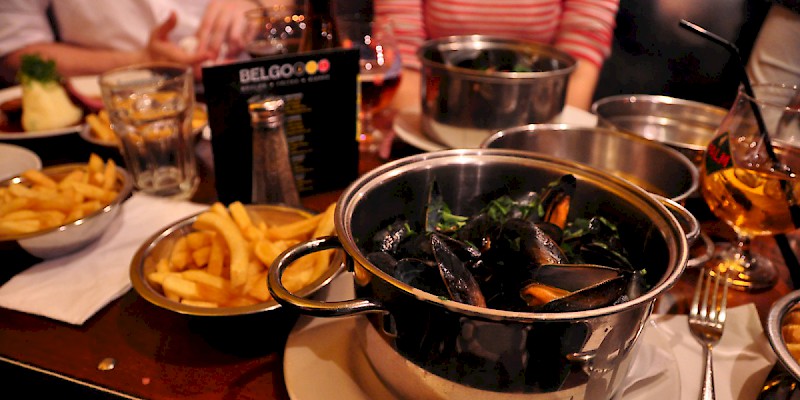 A wonderful (and cheap) Belgian restaurant in London's Covent Garden
This bastion of Belgian beer and bangers is one of the best dining deals in London.
You take an ultra-slow freight elevator down one short level to emerge into a warren of rooms filled with long wooden benches and tables.
The waiters are dressed a bit like ersatz monks.
The Belgian-style cuisine—pots of mussels, wild boar sausages served with mashed potatoes, roast chickens—is excellently-prepared, and the beer flows freely—there is a selection of some 62 craft beers on offer, including nine on tap.
We can only hope they bring back the old "Beat the Clock" specials.
They have other branches in SoHo (also with cool underground rooms), Holborn, and near Camden Market (the original "Noord" branch).