Chai Walla
★★
☆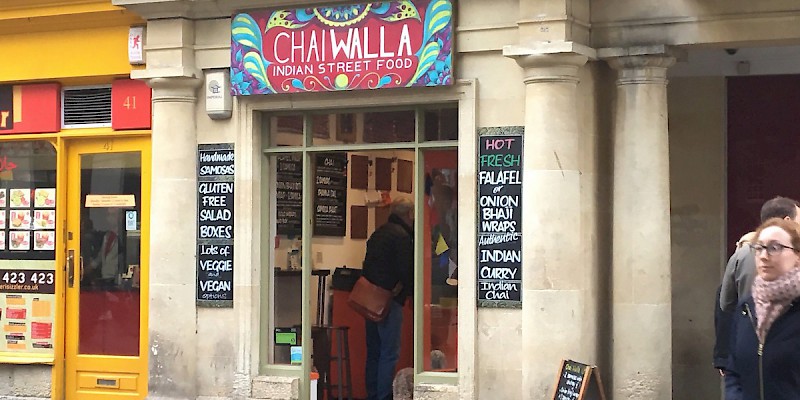 Fantastic little Indian take-away
Niraj Gadher opened this hole-in-the-wall take-away joint in 2016 armed with little more than his mother's recipes for excellent Indian street food, and his business was almost immediately booming.
The menu is not long, but it is cheap (expect to pay £5–£6 for most meal combos) and it is excellent: homemade samosas, gluten-free curries, onion bhaji roti wraps with mango chutney, felafel wraps, channa dal, and chai.
The spices are perfect, the food homemade from scratch, and the room barely big enough for the kitchen and a few stools to wait for your order. Perfect.
Also in Reid's List: Bath Dining:
Related pages
Similar interests: